How To Create A Instagram Page: Instagram is a photo and video sharing social networking service owned by Facebook. This post I will guide to you, how to create Instagram Page?
Instagram is not just a fast method to share your life, Its also a great way to create web pages for your business.
How To Create Page On Instagram: If you have a mobile phone with internet connection, you can easily create your personal fan-page to your favored star, publication, motion pictures. If you have not yet, it is time to set up your Instagram business account.
Instagram offers users/Brand/Business profile instead of Business page like on Facebook.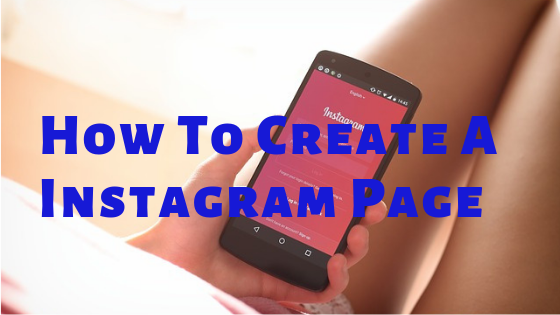 Instagram Quick Button Tutorial
Camera Icon (Camera): Tap on this to start sharing photos or videos.
Paper Airplane Icon (Direct messages): Tap on this to send the direct message to people you follow.
House icon (Home): Tap on this to see recent photo form the people you are following.
Magnifying glass icon (Search): Tab on this to search other accounts of your interest.
Square with plus sign (Add Post): Tap on this to click instant upload photos and videos form gallery.
Heart icon (Notification): tap on this to see people like or comment on your post or follow your account.
Circular photo (Profile): Tap on this to see your full profile, all your post and to access the settings.
 How To Create A Instagram Page
Before create a Instagram business page, first you create a Facebook page. Once you have a Facebook Page, you can create your Instagram business account.
Download The App
Download Instagram app on your mobile phone. Instagram allow you to post via mobile only. You can use its web version to see your profile.
Create an account
Once you have downloaded and install Instagram app on your mobile phone, open it.
You have two option to create an account.
Create Instagram Business Page by logging in using you email id. If you want to make it for your business. Use your business email id t make your Instagram account.
Create Page in Instagram by login your Facebook account.
You have already have an Instagram account, Just sign in.
Make your Instagram Profile basic
Use your Business/ Brand/ Website link /Company name as username if you are setting it up for business.
"You can change your business name later. Instagram allows to keep Business name separate for user name."
To finish your profile, enter an email, phone number and address for your business.
Profile Photo
Your profile photo should be your logo.
To add a photo tap on "add a photo" button and you will see some images/photo importing option.
[su_note]Do not pull from Facebook. [/su_note]
It will pull your personal account info instead form the business page.
[su_note]This is your Instagram business account, not a personal page. Avoid the selfies or group pics. [/su_note]
Once your profile picture is uploaded, you will be asked if you want to save your info. This will make future login faster.
Link your business Facebook page
To use Instagram for a business, you have to connect your account to a Facebook business page.
Click the profile icon at the bottom right of the screen.
At the top right corner, open the setting menu.
On the next page, scroll down until you see "Switch to business profile" click on.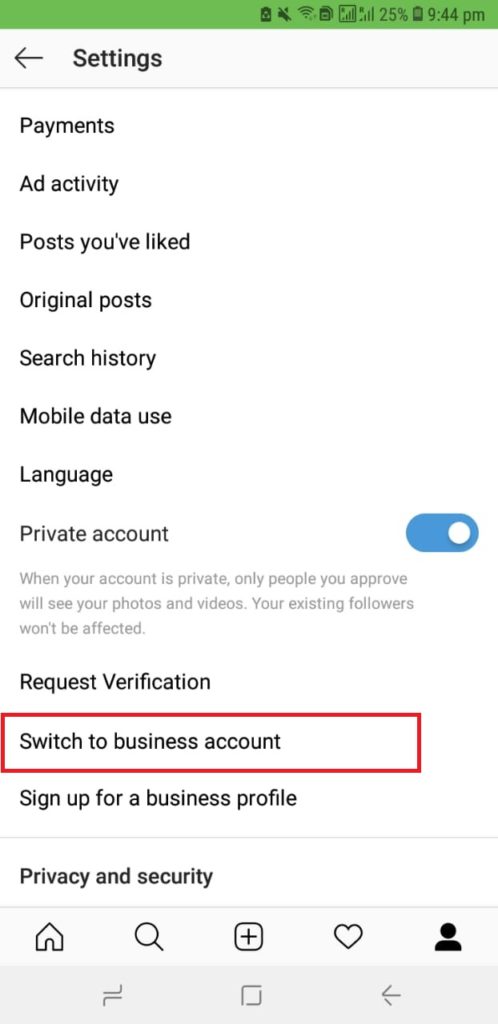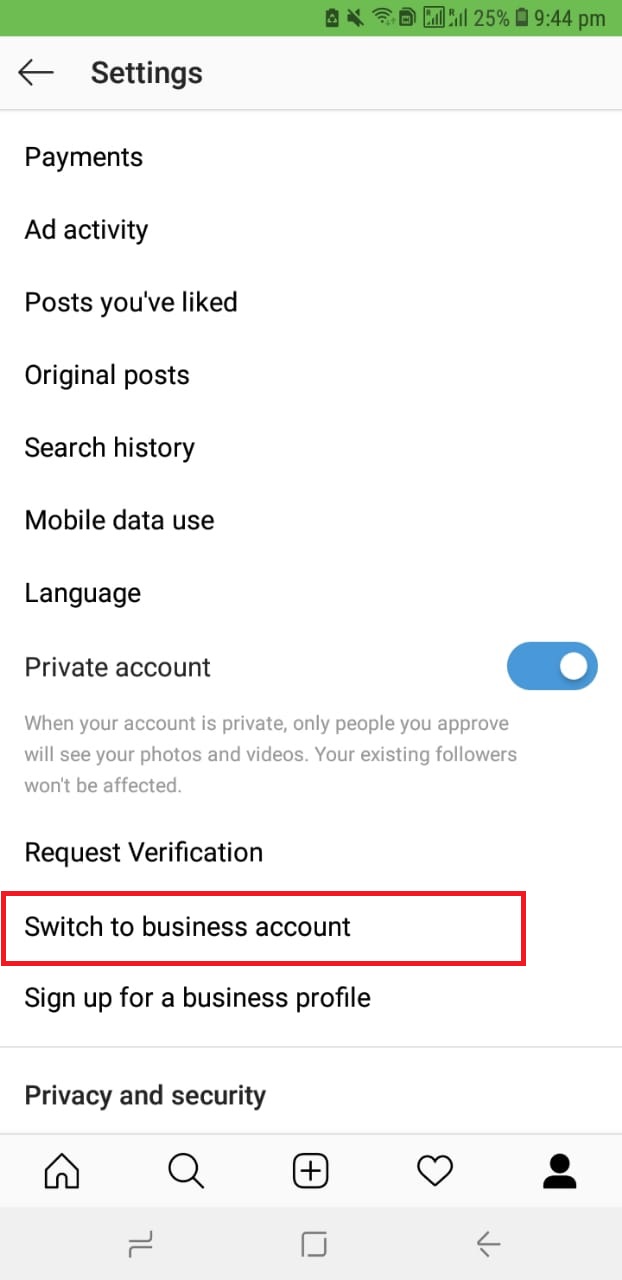 Select choose a page, and set the page to public then click OK.
Instagram ask for permission to manage your Facebook pages. Select the right page, and click next.
Start Posting
This time for the share photo and videos to related your business.
Write caption and use hashtags
Keep your caption brief and use appropriate hashtags.
Follow people and get social
Now it is time to start following people so they start following you.
[su_box title="How to Create a Instagram Page | How to Create Instagram Business Page" style="bubbles" box_color="#c00e0e"]If you like this post about How to create page in Instagram | how to create page on Instagram, please share this post on social media with your friends. Thanks to all![/su_box]